Introduction
The best podcasters know how to work smarter, not harder. They have a system in place that helps them record and edit their episodes quickly and easily. In this blog post, we'll share some of the secrets of the best podcast creators. By following their lead, you can start creating great content without spending hours on production.
How to plan content in the minimum time, and in a way that makes it easy to deliver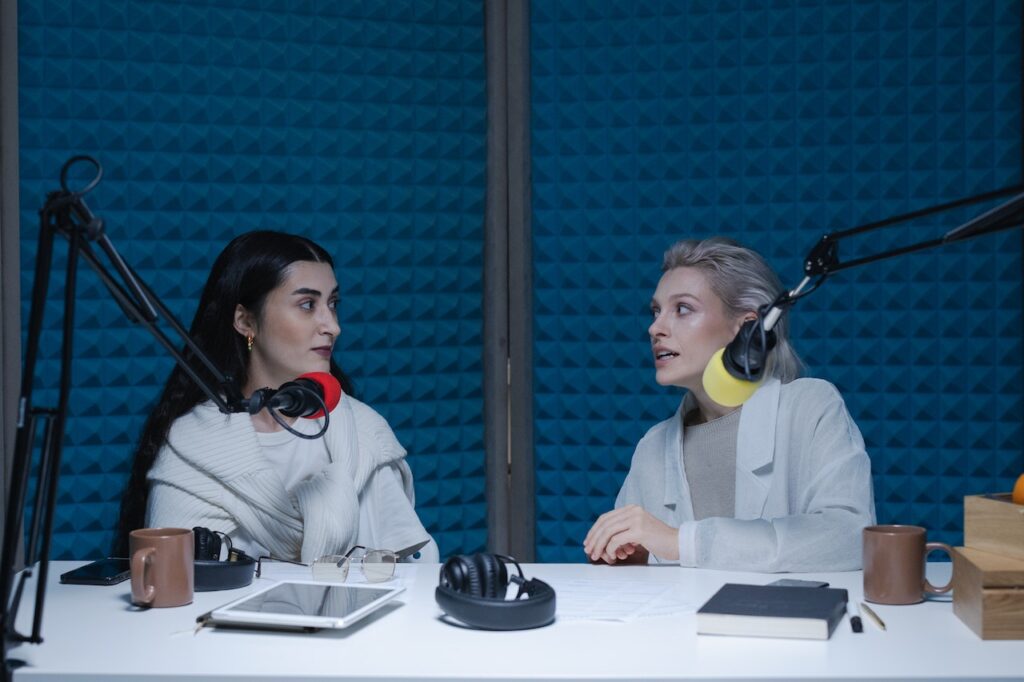 There are a few things you can do to plan content in the minimum time, and in a way that makes it easy to deliver.

1. Keep a running list of potential topics. This could be in the form of a spreadsheet, Evernote file, or even just a simple document on your computer. Whenever you think of something that would make for a good podcast episode, jot it down. This will save you time later when you're trying to come up with ideas for new episodes.

2. When it's time to start planning an episode, take a look at your list of potential topics and choose one that feels timely and relevant. Once you've chosen a topic, do some research to come up with a list of talking points. This will help you structure your episode and keep things moving along smoothly.

3. Once you have your talking points sorted out, reach out to any guests or interviewees you'll need for the episode and book them in for a chat. This is another area where having a running list comes in handy – if you know who you want to have on the show ahead of time, it's much easier to get them scheduled and locked in.

4. With all of your content planned out, it's time to start recording! Make sure you have everything set up before you hit record – this includes making sure your microphone is plugged in and working properly, as well as any other equipment you might need (like
How to get the most from everything you do create
There are a few things that the best podcasters do in order to work faster and produce high-quality content. First, they plan and organize their ideas before they start recording. This helps them to focus on the task at hand and prevents them from getting sidetracked. Second, they use high-quality recording equipment and software to ensure that their audio is of the highest quality. Third, they edit their recordings carefully to remove any errors or unwanted noise. This ensures that their listeners will have a positive experience when listening to their podcast. Finally, they promote their podcast regularly to ensure that it reaches as many people as possible. By following these simple tips, you can produce high-quality content for your podcast quickly and efficiently.
Recording & editing tricks to save time
There are a lot of little recording and editing tricks that can save you time when you're podcasting. Here are some of our favorites:

1. Use an external microphone. This will improve the sound quality of your recordings and make them easier to edit.

2. Set up a recording schedule and stick to it. This will help you stay on track and avoid last-minute scrambling.

3. Use templates for your intro and outro. This will save you time when editing, and it will give your podcast a more polished feel.

4. Make use of automation tools. There are many great tools out there that can automate parts of the recording and editing process, which can save you a lot of time in the long run.

5. Batch record episodes if possible. If you have the time, record several episodes at once so that you don't have to stop and start the recording process as often. This can save you a lot of time in the editing stage as well.
How to find and learn the tools that cut down on processing time
The best podcasters are always looking for ways to work smarter, not harder. One of the most effective ways to do this is to find and learn the tools that can help you work faster and more efficiently.

There are a number of great tools out there that can help you speed up your workflow and get your podcast episodes out the door quicker. In this article, we'll share some of our top picks for tools that can help you save time in your podcasting process.

One tool that can be extremely helpful in cutting down on processing time is an audio editor. A good audio editor can help you quickly trim and edit your recordings, so you don't have to waste time dealing with long, unedited takes. If you're not sure where to start, check out our list of the best free audio editors.

Another helpful tool is a transcription service. A transcription service can take your recorded audio and turn it into a written transcript, which can be a huge timesaver when it comes to editing and preparing your show notes. We've put together a list of our favorite transcription services if you're interested in giving one a try.

Finally, if you're looking for ways to automate some of the tedious tasks associated with podcasting, there are a number of great software options available. For example, Libsyn's Podcast Automation Suite can help you automatically upload new episodes to your hosting platform, post show notes to your website, and distribute your podcast to popular
Why Seasons are Rocket fuel for You and your Audience
The best podcasters understand that seasons are a great way to keep their audience engaged. By releasing new episodes on a regular schedule, they can ensure that their listeners always have something new to look forward to. This not only keeps people coming back for more, but it also encourages them to tell their friends about the show.

In addition to providing entertainment value, seasons also give podcasts a sense of structure and purpose. This can be helpful for both the hosts and the listeners. Having a clear goal in mind for each season helps podcasters stay focused and produce high-quality content. It also allows listeners to easily jump into the show at any point and know what to expect.

Overall, seasons are a powerful tool that can help podcasters attract and retain an audience. By utilizing them effectively, you can take your show to the next level and reach even more people with your message.
Better Batching
Batching is a popular time management technique that can be used in a variety of different ways. When it comes to podcasting, batching can help you work faster and more efficiently by allowing you to record multiple episodes at once or by preparing all your materials in advance.

There are a few different ways you can go about batching your podcast episodes. One approach is to record multiple episodes in one sitting. This can be done by recording a few episodes back-to-back or by setting aside a chunk of time each week to record several episodes at once. This method can help you save time on setup and tear down, and it can be especially helpful if you have trouble staying focused for long periods of time.

Another way to batch your podcast episodes is to prepare all your materials in advance. This could involve writing scripts or outlines for each episode, recording intros and outros ahead of time, or gathering any other resources you need before you start recording. This type of batching can help you save time during the actual recording process, and it can also make it easier to stay on track and avoid tangents.

Whether you choose to record multiple episodes at once or prepare all your materials in advance, batching can be a helpful tool for increasing your productivity and efficiency as a podcaster. Give it a try and see how it works for you!
The best podcasters know that listener-powered content is the key to a successful podcast. By soliciting feedback from listeners and using it to guide the direction of their show, they are able to produce content that is more relevant and engaging.

This approach also allows for a more intimate connection with listeners, as they feel like they are helping to shape the show. In turn, this can lead to increased loyalty and support from the audience.

So how can you make sure that your content is listener-powered? Here are a few tips:

1. Incorporate listener feedback into your planning process. Ask your audience for input on topics, guests, format, etc. and use their responses to help inform your decisions.

2. Use social media to solicit feedback and ideas from listeners. Utilize hashtags, polls, and other engagement tools to get input from your audience on what they want to hear about.

3. Make it easy for listeners to provide feedback. Provide contact information (email, social media handles, etc.) so that people can easily reach out with their thoughts or suggestions.

4. Encourage listener participation through contests and giveaways. Offering incentives is a great way to motivate people to provide feedback or share ideas.
Minimum Effective Editing Process
Editing is a critical part of podcasting, but it doesn't have to be time-consuming. The best podcasters have a minimum effective editing process that they use to quickly and efficiently edit their episodes.

Here's a step-by-step guide to the minimum effective editing process:

1. Record your episode in one take. This may seem like an impossible feat, but it's actually quite doable with a little practice podcasters. If you make a mistake, just keep going. The goal is to get the entire episode recorded in one take so that you don't have to do any major editing later on.

2. Listen back to your recording and make note of any errors. Whether it's a missed word or a flubbed line, jot down anything that you need to fix.

3. Make your edits. Now it's time to open up your audio editor and make the necessary changes. Fix any errors, cut out any dead space, and add in any sound effects or music as needed.

4. Export your final episode. Once you're happy with how your edited episode sounds, export it as an MP3 file and upload it to your podcast hosting platform.