Introduction
Podcast is a great way to share your ideas and connect with an audience, but it's important to remember that your podcast is your intellectual property. Here are some tips on how to protect your podcast:

1. Use a creative commons license. This will allow people to use and share your podcast, as long as they give you credit.

2. Copyright your episodes. This will prevent others from using or sharing your episodes without permission.

3. Use watermarks or signatures. This will help identify your episodes if they shared without permission.

4. Register your podcast with the US Copyright Office. This will give you legal protection in the event that someone tries to steal or copy your podcast.

5. Share your episodes only on authorized platforms. This will help prevent unauthorized sharing of your episodes.

By following these tips, you can help protect your podcast from theft or unauthorized use.
A podcast digital audio file made available Internet for downloading to a computer or portable media player, typically available a series, new episodes which received subscribers automatically.
Unique Challenges of Podcast Law
Podcasting is a relatively new medium, and as such, the law has not yet caught up. This can pose some unique challenges for podcasters who want to protect their work. For example, there is no specific copyright protection for podcasts, so it can be difficult to prevent others from using your material without permission. Additionally, because podcasts often distributed online, they may subject to various laws governing internet content, such as defamation law. Finally, because podcasts are typically audio-only, they may fall outside of traditional broadcast regulations. This can make it tricky to obtain the necessary licenses and permits for your podcast.
Protect Your Podcast Name with a Trademark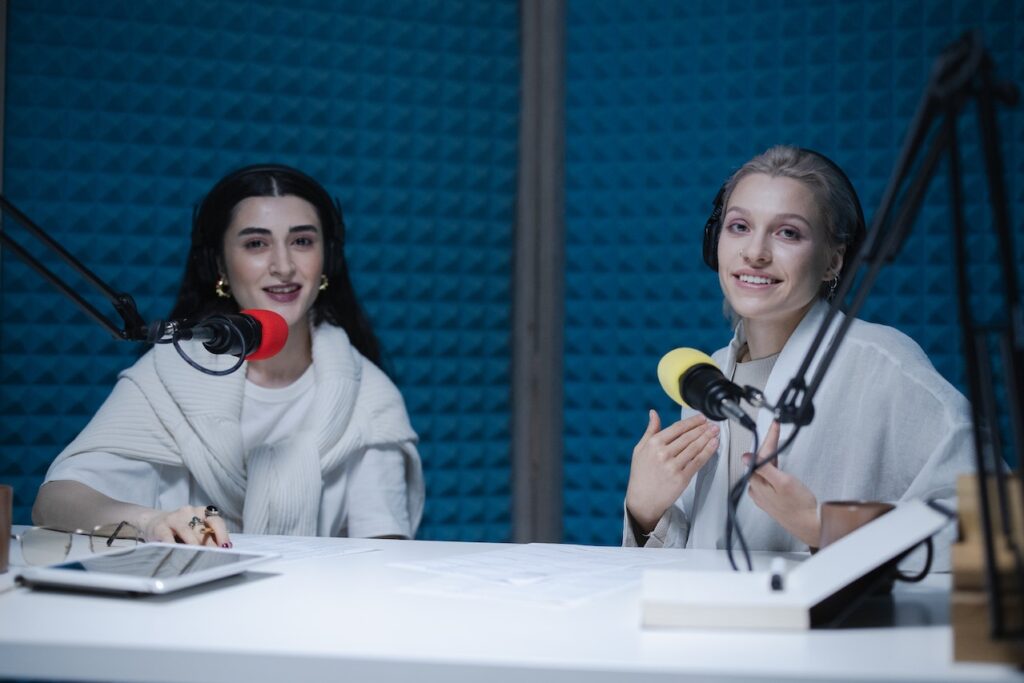 When you're starting a podcast, one first things you need come up with a catchy name. But once you have a name, how do you make sure no one else can use it? One way to protect your podcast name is by trademarking it.

A trademark is a word, phrase, symbol, or design that identifies and distinguishes the source of the goods or services. Trademarks can be registered with the USPTO (United States Patent and Trademark Office). Once your trademark is registered, you will have exclusive rights to use it in connection with your podcast. This means that no one else will be able to use your exact podcast name or logo without your permission.

To register your trademark, you will need to file a application with the USPTO. Application process complex and time-consuming, it's important to consult with an experienced trademark attorney before getting started. But once your trademark is registered, you'll peace of mind knowing your podcast name is protected.
Protect Your Business and your Personal Assets with an LLC
An LLC, limited liability company, a business structure that help protect your personal assets event that your business sued. When you form LLC, your personal assets generally not at risk if your LLC is sued. This means that if your LLC sued, the court can only go after the assets of the LLC, your personal assets.

This protection is especially important for businesses that may be at risk for lawsuits, such as businesses that provide professional services or that deal with customers directly. While no business completely immune from lawsuits, LLC can help limit your personal liability event that your business sued.
Use Contracts to Protect Your Money, Time, and Business
When it comes to your podcast, you want to make sure that you are taking the necessary steps to protect your time, money, and business. One way to do this is by using contracts. By having a contract in place, you can set clear expectations and boundaries with anyone who you work with on your podcast. This can help to prevent misunderstandings and disputes down the road.

When drafting a contract, be sure to include provisions for payment, confidentiality, ownership of Intellectual Property, and termination. You should also have your lawyer review the contract before you sign it. Once the contract is in place, be sure to adhere to its terms and keep good records of all communication and payments.
Own Your Podcast Intro Music to Stay Out of Trouble
When you use someone else's music in your podcast intro without permission, you're risking a lawsuit. It's not worth it. Find some great royalty-free music or create your own podcast intro music to avoid any legal trouble.
Stay Compliant with the FTC as You Monetize Your Podcast
The Federal Trade Commission (FTC) is clear on how marketers should disclose their relationships with the brands they promote. Marketers don't follow FTC's guidelines risk being fined or sued.

Podcasting is a powerful marketing tool, but before you start monetizing your podcast, make sure you understand the FTC's requirements. In this article, we'll cover:

• What the FTC is and what it does
• What the FTC says about endorsements and testimonials
• How to comply with FTC guidelines when promoting products or services on your podcast

What is the FTC?
The Federal Trade Commission is a government agency that protects consumers from deceptive and unfair business practices. The FTC also regulates advertising and marketing, including endorsements and testimonials.

When it comes to endorsements, the FTC requires that any connection between the endorser and the company disclosed. An endorsement must be honest and not misleading. For example, an endorser can't say they used a product if they didn't. Endorser has been paid given something value company, that must disclosed well.

Testimonials are similar to endorsements but are usually based on someone's experience using a product or service. The same rules apply: any connection between the person giving the testimonial and the company must disclosed, and the testimonial must honest and not